5 Ways Your Brand Could
Be Killing Your Business
Your business is only as strong as your brand.
Many businesses fail to effectively build a strong, reputable brand right from the start. Their potential clients are often left feeling confused and with the sneaking suspicion their business may not exactly be trustworthy. Some businesses focus on all of the gazillion ways to strengthen the brand but forget to consider a brand can also damage the business' potential if not kept equally in check.
As you read this article, you'll realize more and more how easily (and sneaky) these top branding mistakes are made. Perhaps your business is making one of these Top 5 Branding mistakes right now!
Trying to Please Everyone
When designing a brand, it's your top priority to decide your target market and cater specifically to them. A general, bland brand is just that – bland. It won't get anyone's attention, let alone the market you're trying to capture. You'll be lost in a sea of other easily forgotten business ships, drifting further away from your customer's shore.
How to Fix it: Get focused! Note all of the characteristics of your ideal client, and start thinking how they would think. Your job is to capture the attention of and build trust with that client. Get specific with your brand, and if you build it, they will come.
Once you've identified your ideal client, it's time to get serious about your brand promise. The Brand Promise ensures your client and your staff have the same expectations every – single – time. If your brand's promise is weak, so will be a customer's ability to remember your company. Even worse, if your brand tends to over promise and under deliver, you'll be setting your business reputation up for disaster.
How to Fix It: Treat your Brand Promise like a slogan, a mission statement, and a trust building tool all in one, compact phrase. Its job is to become a cornerstone of your company culture and sets the tone for potentials leads, clients, and staff members alike. Every decision the company makes, should reflect the Brand Promise.
One of the most cringeworthy statements a business owner can make is, "I'm not on social media." In today's market, if you're not on Facebook, Instagram, Twitter, or Pinterest not only are you leaving money on the table, you're missing out on seemingly endless possibilities to connect and engage with your target market.
Some business owners may create a Facebook page or Instagram, but don't take the time to ensure its streamlined and connects to the brand. Inconsistent posting, grammar errors, boring content, no calls to action, or not responding to comments or messages are easy mistakes to push customers away from your brand.
How to Fix It: If you're new to social media it's a good idea to start with just one platform and get comfortable before moving onto another. Utilize the Business Page options for each of the social media platforms. Take the time to complete your entire business profile including the about and contact info sections. Post engaging content that will capture your ideal client's attention.
Run a contest, ask a question, take a poll, share compelling images, and be sure to respond quickly to comments or messages. Whatever you do – be you. Represent your business with each post, and get out there!
Clash of the Brand Design Titans
You may not even realize it, but the message, design, and color choices of your branding has more than just visual appeal. Great marketing and design can pull at emotions your potential clients may not even realize they had. Bad design? Well, that can too.
Even worse, inconsistent design and branding risks confusing your leads or leaving them with the feeling that your business cannot be trusted. They may not even be able to put their finger on why. They're just turned off.
How to Fix it: If you're not a graphic designer or marketing expert, you can still effectively streamline your brand's message and design. Simple steps like having a tagline that you include in every post, using the same 3-5 colors in your images and designs, or letting your personality shine through each ad, post, image, and email can make a HUGE difference with your branding.
Remember – your job isn't to appeal to everyone; you're only after your target market. Grab their attention and hold it with consistency, personality, and trust building design.
Marketing and Brand building can be a big job. It's all about how others perceive what you're offering. Even the most skilled professional marketers use feedback, focus groups, surveys, and a ton of research to bring you the products you see advertised each day. If you design for what you think works, there's a chance the ad will only appeal to… you. It's imperative to design for what your client thinks… not you.
Building your Brand is a full-time job. The internet never sleeps, and your marketing shouldn't either. If you're building your company AND building your brand and marketing campaigns, you might soon find yourself (and your lead base) stretched pretty thin.
How to Fix it: Don't feel like you have to go it alone. Call on friends and family to critique your work. Ask how the ad or design makes them feel or what it makes them think of. There are also plenty of apps out there to schedule posts and help manage your time.
Also remember, marketing pros aren't reserved for Fortune 500 companies alone. Many specialize in helping small businesses and startups. If you enjoy writing, but have no clue about design or maybe don't know the first thing about social media – help is out there! Use your strengths and let the marketing professionals use theirs.
It's never too late or too early to save your brand from sabotaging your business. Take marketing inventory, and see if you're making any of these Top 5 Killer Branding mistakes.
It's a harsh, but true reality that failing to target your niche market with a strong brand promise is leaving you lost in the crowd. Not connecting on social media, speaking with an inconsistent design voice, or avoiding marketing all together means your potential clients are giving their money to someone else – the business who IS doing all of those things instead.
Marketing and Branding is a 24/7 job. In some cases, it's best to leave it to the professionals while you focus on what you do best. To learn more about getting a return on your branding investments, contact us today!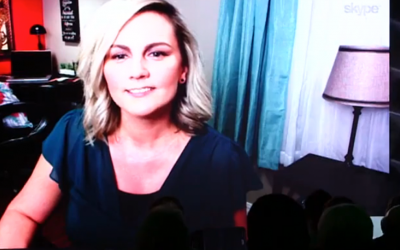 Your business is only as strong as your brand.
Many businesses fail to effectively build a strong, reputable brand right from the start. Their potential clients are often left feeling confused and with the sneaking suspicion their business may not exactly be trustworthy …
read more
When you work with us,
you're working with the best.
Richmond Concept understands that finding the right group of freelancers for your specific project needs is half the battle. That is why we brought together a high-level, creative freelance group dedicated to providing the skills you need to get your projects completed successfully in today's competitive world.
Have a question or project idea? Send us a note.