Confessions of a Creative Freelance Design Agency…
Richmond Concept Owner Interviewed for Upwork Executive Summit
Brands and Big Businesses all over the world recognize the current culture of traditional, in-house ad firms and staff is quickly fading away. Last year an intimate group of Fortune 500 Visionaries, HR Gurus, and leading policy experts came together at the 2017 Work Without Limits™ Executive Summit in San Francisco, CA.
This invitation only event was held to specifically address the new forefront of freelance business operation that has quickly moved beyond a trend, to become the future of business growth and potential. Richmond Concept owner, Melody Richmond, was featured at the Executive Summit. Introduced as an agency trailblazer, Richmond Concept is inspiring businesses to rethink their framework for hiring and utilizing remote-based talent, and technology to bridge gaps in workplace skills.
During the interview,  Melody Richmond shared her insights, experience, and even a few tips on how moving away from the traditional hiring culture can be a huge asset for any brand. The interview centered around the time saving benefits, technological integrations, and the advantages that hiring freelancers provides, and why it truly is the future of business.
Click Here to Watch the Interview with Richmond Concept owner and founder at the 2017 Work Without Limits™ Executive Summit, or just keep reading for an in depth look.
Time Benefits of Hiring Freelancers
Richmond Concept is a 100% Remote Creative Agency that works with some of the largest brand names in the world. During the interview at the Work Without Limits™ Summit, Melody explains how top names such as Johnson & Johnson and Coca-Cola use Richmond Concept for projects they just frankly don't have the time for.
For example, she notes how Johnson & Johnson headquarters in "Belgium, Greece, the United Kingdom, and even the United States needed help designing an interactive playbook for their internal communication systems." She goes on to express how, "Even other ad and marketing agencies without the option to hire a full-time designer call and say, 'Hey, we don't want to do this on our own.' That's where we come in."
Whether your business is just getting started, or a Fortune 500 corporation, sometimes projects pile up and need targeted, detailed help that only a freelancer can provide. By the time you recruit and onboard a new staff writer or designer, the freelancer could have completed the entire project with time and overhead costs to spare. Let's face it, in any industry Time is Money. In Marketing, timing is practically everything.  Progressive companies and even just those who value their time understand that overflow work can be done by a qualified team of freelance content creatives.  Since the Richmond Concept creative team is 100% remotely based, technology plays a huge role in their production of great content and design. 
Technology and Outsourcing Content
According to Melody, "Technology is the basis of the entire business." With tools such as Skype, QuickChat, Upwork, and a number of other apps and platforms, working with her agency is easy, quick, and painless. She says, "There are a ton of useful apps that make our job possible and that number only keeps growing. There are so many programs out there that make us all feel like we're in the same room, which makes collaboration flow perfectly." 
Even better for creatives, when working remotely they are comfortable and often much more focused on the design or writing task in front of them. The Millennial workforce culture is definitely about fostering creativity with comfort and collaboration. Technology has completely made that happen for Freelance Creative Agencies like Richmond Concept, and can for you too.
When asked of the downside to Remote working and relying so heavily on technology for her company promise, Richmond responded, "The hardest part is clients not being open, or not opening up yet to the concept of working remotely." She explained that she still has clients who will say, "I have to physically meet you and have you come to my office. The hard part is convincing them that we have ourselves together; we have a system. It works phenomenally.  The whole process is readily available and put together."
 Moving beyond just progressive business owners, the hiring of freelance agencies and individuals with a targeted skill set is actually bridging the workforce gap of regional hiring.
During her Upwork interview, Melody Richmond said it best about hiring, "Location is becoming a thing of the past. When an employer is hiring, and they're restricted by location, their employee's skill sets might not be working up to the company's best potential."  Melody saw this first hand in her hometown of Flint, MI which suffers serious employment gaps in all industries.  Her own job search lead her to the idea of Richmond Concept and freelancing not just her own specific creative skills, but with a group of freelancers all sharing the same drive and creative, collaborative spirit. When she first began as a freelancer, she wasn't so sure.
Once skeptical of any work-from-home position, a freelance writing friend allowed her to get another look. She found her own way to freelancing when pressed for work in the hard-hit area of Flint, MI and ultimately formed Richmond Concept when she saw how much of a need there was for an all-around, comprehensive freelance design team.
To a business owner who isn't seeing the value in hiring by project basis she offers this advice, "Companies don't realize the money you save with hiring someone specialized for just what you need.  When you hire a freelancer or a group of freelancers you get a package deal." The project is completed by an experienced professional, and you're not paying for training, overhead costs, or "down-time." There's a reason that international brands use freelance groups like Richmond Concept, worldwide, for their content and design overflow needs. It just makes sense.
According to PwC, 50% of the workforce will be comprised of freelance workers or agencies by the year 2019, and that number is not set to slow down anytime soon. If you're not taking advantage of remote marketing and creative agencies like Richmond Concept, chances are, you're missing major opportunities for high growth return on low investment.
When asked what her opinion was on the Future of Freelance Work, Richmond replied, "It's extremely promising and definitely not coming to an end." She also remarked how with freelance and technology, "any team can grow and expand" and that "to bring a group together for high level design is now quick and easy."
She's right. Thanks to trailblazers like Melody Richmond, owner of Richmond Concept, and the almost 1,500 other design agencies on Upwork alone, a creative solution is only a click away.
So many agency options, who do you choose?
With 50% of the workforce looking to be remote-based freelancers within the next year, who do you go to for your own design and content needs?  Who can you trust to bring you quality work, on time, at an affordable rate?
Luckily for you, Upwork has done their research. There's a reason Richmond Concept was chosen, out of 1,500+ design agencies, to be interviewed at the Work Without Limits™ Executive Summit. They're on the leading edge of Freelance Agency solutions and have built a model that benefits everyone involved. Upwork wanted those top business executives to hear Melody Richmond's story and the movement happening in millennial workplace culture today to prepare them for tomorrow.
Richmond Concept can prepare you too. Get Started Today and let the recognized team of design and content pros take your business exactly where it needs to go.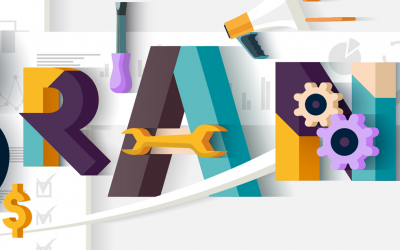 Your business is only as strong as your brand.
Many businesses fail to effectively build a strong, reputable brand right from the start. Their potential clients are often left feeling confused and with the sneaking suspicion their business may not exactly be trustworthy …
read more
When you work with us,
you're working with the best.
Richmond Concept understands that finding the right group of freelancers for your specific project needs is half the battle. That is why we brought together a high-level, creative freelance group dedicated to providing the skills you need to get your projects completed successfully in today's competitive world.
Have a question or project idea? Send us a note.