The
Beginner's
Guide to Building a Brand
If you don't have a brand, you don't have a business. Plain and simple
In today's interconnected market, consumers literally have the world at their fingertips. What makes your business stand out from the crowd?
There is simply too much competition, no matter your market, to let your product or service speak for itself. With advertisements practically yelling at consumers during all waking hours of the day, it's important to let them know who you are and what you do. You're their calm in the storm, but how will they know? The good news is that you don't have to be a marketing expert to start building your brand. In fact, the steps you take in the beginning to create your brand can be some of the most exciting and rewarding steps in the business building process.
To get started, we've put together a simple guide to help ensure that a) You have a brand, b) your brand and the client's perceptions are the same, and c) your brand sets you apart from everyone else.
Got Purpose? Find your Why
The first step in creating your brand is to take a deep, personal look at your goals, values, and mission for the business. Why are you in business? What inspired you to invest so much of yourself into this project? Why is it something a potential customer should care about?
In this socially connected, yet isolated world, consumers are always looking for a personal connection – a way for a business to seem more like a real person. Creating your Why gives you the chance to do that too, and who knows? It could become a strong selling point for your product or service. Think Apple; their reputation and story is all about innovation and being ahead of the tech game. Consumers spend thousands of dollars on Apple when they can have a fairly similar Android product for a fraction of the cost. They identify with the brand's Why.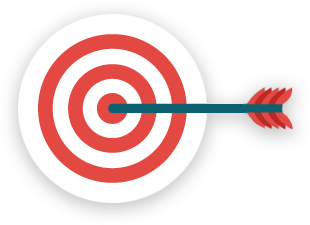 What's your Target Niche?
Aim for the Bullseye
You know your perfect customer. Who is it? What are they like? What are their interests? What kind of personality might they have? What kind of customers would they refer to your business? The more targeted, and specific you make your ideal customer – the more focused you can make your brand. It's that simple. Don't be afraid to commit to a niche, even if it's unique.
Many business owners make the mistake of trying to be too diverse too early in the game. Avoid becoming the Jack (or Jill) of all trades, but master of none. Become the expert by focusing your brand on one, specific market. If you're not sure who or what your niche may be, think back to your Why. Chances are, you've already answered your own question.
If your ideal customer is a millennial hipster with bohemian taste and eco-friendly values, then go for it! Trust us – there are plenty of people out there waiting for you to market specifically to them. Everyone likes to feel special, right?
Don't Hate, Differentiate
You know your target market.  You know what you want to do.  Now it's time to position your business for the big leagues. Major league players don't become pro by riding the pine. They get out on the field and show their coach, the opposition, the fans, and recruiters that they're the best choice – the obvious choice – to win. They grab attention with their talent, skill, and crowd presence and hold that attention with a consistent performance, again and again. The crowd knows what to expect each time they step up to the plate, and the pro delivers.
Differentiating your Brand is the same process. Focus on what you do well for your niche and corner that market using consistent, attention getting, "crowd pleasing" content, and service. Ensure that your branding is streamlined and always appeals to your target audience.
You know you're better than the competition, so help your customers see that too! Remember, consumers always want to know what's in it for them. Let them see that from the get-go by promoting what sets you apart!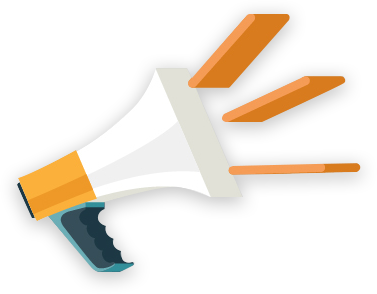 Build Trust with Brand Promise
Most business owners know about having a company or brand mission statement, values, and a vision; but what about a brand promise?  A brand promise rises above an old, tired out mission statement and comes together for an intoxicating blend of intention, passion, and commitment that a consumer just can't resist.
In today's interconnected world market, a solid and compelling Brand Promise is essential to building trust and loyalty. Be sure your Brand Promise is a statement that captures what's unique about you or your business. What do you plan to do and how do you plan on doing it differently than your competition? 
Your brand promise, with an executed and streamlined delivery, will not only grab and hold your customer's attention, but set you apart from the crowd of businesses doing what you do too. Your business has a voice, use it to share your promise.  When done well, the brand promise may be your key to the ultimate, lifetime client.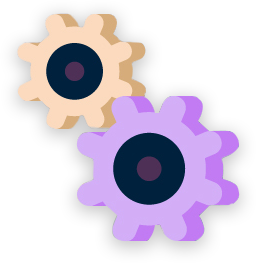 Customers today want to connect with a brand almost as if they're a family. They want the brand to be accessible and approachable. They thrive on being a part of an exclusive community. There are many approaches to building this closeness and open-door policy. Most importantly, you just have to get your brand out there!
Go beyond a business Facebook page, and start an exclusive Facebook group. Offer free weekly webinars, sharing education and insight into your industry.  Send emails offering exclusive savings or free resources. Comment on Posts – even those that aren't yours; respond to your messages; share more than just ads or promotions, and give your brand a personality. The more open and engaging you are with your brand, the more you're building deep-rooted trust with your ideal customer.
Behind the brand and the business is a person – you! Let that personality shine through and connect with those customers.
Building a brand is definitely a lot of work. It's a process that's not for the faint of marketing heart. By taking it one step at time, you can not only identify your perfect niche, but you can grow a community and your business. If Building a Brand seems like another job in itself, it's because it is! If marketing isn't your strength or if you just don't have the time to do it well, help is out there! For a start, contact us and let us do the dirty work for you.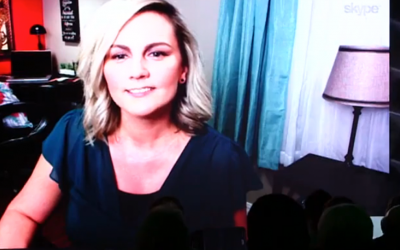 Your business is only as strong as your brand.
Many businesses fail to effectively build a strong, reputable brand right from the start. Their potential clients are often left feeling confused and with the sneaking suspicion their business may not exactly be trustworthy …
read more
When you work with us,
you're working with the best.
Richmond Concept understands that finding the right group of freelancers for your specific project needs is half the battle. That is why we brought together a high-level, creative freelance group dedicated to providing the skills you need to get your projects completed successfully in today's competitive world.
Have a question or project idea? Send us a note.