The average consumer is exposed to over 3,000 advertising messages a day, via the full spectrum of media. Information overload has become a real issue and, as an advertiser, it is crucial to use methods that push information to the top of the heap. With consumers spending less time on any one piece of information, visual design continually wins over boring text.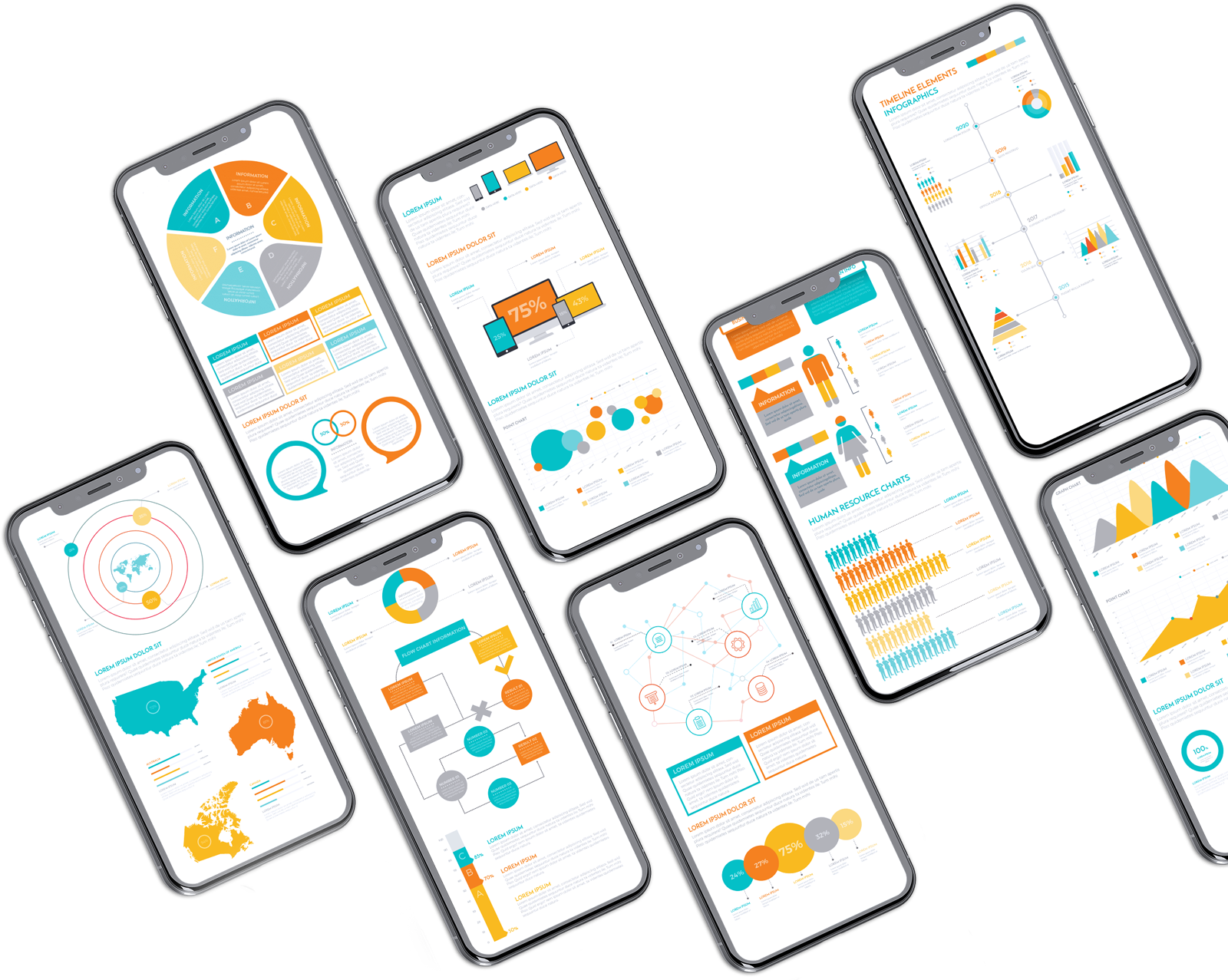 Dashboards
Data-driven charts
Decision trees
Diagrams
Maps
Email Design & Development
Factoids
Icons
Interactive PDFs
Social Media Posts
Story-telling Illustrations
Tables
Whitepapers
Workflows
And so much more …
Enter your project details for a custom quote.

This was an absolutely wonderful experience. We had used someone prior to them for formatting and the project we got back was not of any quality; Richmond Concept on the other hand, delivered an A+ product, all while adjusting for our difficult and sometimes immediate deadlines. I am grateful for having discovered them and would work with again!

Great team! I enjoyed working with Melody and her team. Every time I needed brochure and flyer work, they delivered it with high quality and within the tight deadline.

Excellent communication throughout the project. The project was completed on time and on budget. The deliverables exceeded expectations. We will absolutely work with Melody Richmond and her team again.